Scalable
From intimate weddings to grand affairs, a Tentickle Wedding Tent will always have your big day covered! Our amazing Bedouin inspired stretch fabric tents can be setup to accommodate any size event thanks to their innovative design, one which allows them to be upsized or downsized as and when the occasion warrants it. To top it all off, these breath-taking wedding tents will help to create a dramatic backdrop to your special day no matter what your tent size requirements may be.
All Weather
The unpredictable British weather will no longer be an unwelcome guest at any more weddings in the UK thanks to the cutting-edge technology that goes into manufacturing a Tentickle Wedding tent. Made from the finest stretch fabric that was specifically developed for use by us, each and every one of our tents is waterproof, UV protected and able to withstand even the most severe European winds. There is even the option of open or closed tent sides to consider during summer and autumn.
Versatile
Usable on almost any terrain, available in almost any colour and able to suit any theme that that you might be contemplating for your special day. A Tentickle Wedding Tent is the perfect accompaniment to any UK based wedding thanks to the fact that it has the ability to do it all, cover almost anything and can even be set up on slopes, terraced ground, and as an extension to an already existing historically sensitive structure. Create the memories of a lifetime with one of the most versatile tents in Britain today!
Exterior Design
Eye-catching natural lines and elegant colours are just two of the most striking features that you'll notice the first time you see a Tentickle Stretch Wedding Tent. The Bedouin inspired looks of these amazing tents conjure up the romance and beauty of hot Arabian nights, while still offering a modern take on current British Wedding style.
Interior Design
Once again the natural lines of a Tentickle Tent are the defining feature of this much sort after wedding day accessory. Not only will it provide the perfect backdrop to almost any bride's magical day, but it will do so in a manner that enhances, but yet does not intrude on, the chosen theme for any wedding in any season.
Multi-Tent Setup
Some weddings need multiple tents to cover the service, the reception and possibly even the catering and bar areas. Not only can we at Tentickle assist you with this, but we can do so in such a manner that even the working tents will seamlessly blend into the background, allowing your special day to run beautifully at all times.
Tent Sidewalls
Our unique Bedouin style Stretch Wedding Tents all come with the option of raised or lowered sidewalls. This makes them perfectly cool on hot summer's days and amazingly snug and warm during winter. Extraordinary to behold and comfortable no matter the season, there is never a bad time to hire a Tentickle Wedding Tent.
Professional Setup
Here at Tentickle UK not only do we provide some of the very best wedding tents, but our professional setup team is also at your disposal at any time during the wedding tent hire period. Not only will we ensure that your tent is perfectly pitched, but we'll even be on hand to provide you with any tent related advice as or when you may need it. Please feel free to take advantage of our beautifully unique tents as well as our friendly, efficient and professional wedding tent setup services.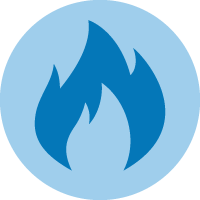 Fire & Safety
Who says safe cannot also be uniquely eye-catching and perfectly styled? Manufactured to the highest European and International Fire and Safety Standards a Tentickle Stretch Tent offers beauty, safety and so much more thanks to the high-tech fire retardant fabric from which it is manufactured. Due to their unique design Tentickle Wedding Tents are also extremely resilient and can withstand even the most severe UK weather conditions be it summer sun, autumn rain or winter snow.
Checked & Cleaned
One of the many charms of a Stretch Fabric Wedding Tent is its unique look, one which neither you nor us want marred by stains, discolouration or damaged fabric. This is why we help to ensure that our perfect tents provide a spotlessly clean backdrop to your big day. We do this through strict quality checks and a cleaning regimen that is undertaken both before and after we provide a tent for a UK wedding event.
Experts Trust Us
Some of Britain's biggest wedding coordination, tent hire and events management companies have purchased our tents and use them to host some of the biggest weddings and events on the UK social and wedding calendar. But we also make our tents available to the public directly through our wedding tent purchase and rental agencies all of the United Kingdom and Northern Ireland.
Full UK Availability
From Land's End in the South to John o'Groats in the North (and everywhere in-between), you'll be able to hire a Tentickle Stretch Wedding Tent in the United Kingdom. We have provided beautiful tents to some of the most remote parts of the UK as well as helped setup stunning tents for society weddings in major metropolitan areas. Perfect for anywhere and anytime, our Wedding Tents are but a mouse click away.
Cost Effective
Time is money and we'll help you save both thanks to our easy to use wedding tent booking service, competitive wedding tent hire pricing and the ability to provide you with the right tent for the right wedding event no matter how short the notice. We always try to ensure that you get the best wedding tent hire service at the best possible price no matter where in the United Kingdom you plan to host your big day.
London
Thanks to the beauty of our Bedouin inspired Stretch Tents you'll now have even more styling options to highlight the theme of your special day when Hiring a Wedding Tent in London.
Dorset
Our eye-catching Wedding Tents have always helped to create the perfect backdrop to any wedding in Dorset, be it on a wooded hill, in an open field or even at a private residence.
Oxfordshire
Tentickle stretch tents are now so popular in Oxfordshire thanks to their unique look and unforgettable charm, that they are now one of the most popular tent choices in the county.
Surrey
No wedding in Surrey is too big or small for a Tentickle Tent to cover! We're able to supply you with some of the most awe-inspiring stretch tents for hire, all of which will help to make your big day simply perfect.
Sussex
When you hire a wedding tent in Sussex you'll be able to put your own personal stamp on an event and ensure that your special day is uniquely styled to reflect your personality and wedding theme.
Yorkshire
Showcase your big day with a Tentickle Wedding tent and highlight any Yorkshire wedding theme perfectly, be it a vintage chic, big bohemian, barefoot and beautiful, or even a charmingly intimate.
Hear it From our Clients
Just wanted to send a heartfelt thank you for helping to make our wedding day such a memorable occasion. The beautiful stretch tent made a magical impact and was admired by all our guests. The service and advice we received from your staff contributed to a stress-free, wonderful day. Thank you again and we will recommend Tentickle Stretch Tents without hesitation.
Penny & Mark Goddard
Dorset, UK
Contact Us
You'll know you made the right choice when
the guests gasp with delight!