Tentickle Stretch Tents will provide your events business with a competitive advantage that is second to none in Britain! Thanks to our unique Bedouin-inspired Events Tents, and your function hosting expertise, you can now ensure major growth in all wedding, corporate, stage and special events areas when you invest in a luxury tent that is as stylish as it is versatile.
Why Choose Our Event Tents
Strikingly elegant looks to enhance all events
Scalable to any size event
Waterproof and fire retardant for safety
Perfect for use in extreme weather conditions
Can be set up on rough or uneven terrain
Easy to set-up and break-down
Durable and easily repairable fabric
Available in a range of colours
Easily branded
Complies to International Safety Standards
Why Buy from Tentickle Tents
Innovative, industry leader > 12 years
1st to develop FR organic stretch fabric
In over 41 countries across the globe
Unmatched manufacturing workmanship
Withstands repeated installation
Structures with exceptional longevity
Transporting and shipping expertise
Expert on International Safety Regulations
Worldwide rigging and service support
Build lasting customer relationships
Scalable
No matter the size of the event, a Tentickle Events Tent will have it covered! From intimate weddings to grand affairs and sports events, our magnificent Bedouin-inspired event tents can be set up anywhere in the UK to accommodate any size outdoor function. This is all thanks to the innovative Stretch Tent Design that allows each installation to be upsized or downsized as and when the event requires it. Additionally, this scalability does not come at the cost of form or function, as every tent size provides a breath-taking backdrop to any event.
All Weather
The UK has some rather unpredictable weather, which is a major reason why you'll want to use one of the UK's most reliable Events tents. Waterproof, UV protected and able to withstand exceptionally strong winds, bad weather need no longer play a part in the success of a particular event. Crafted using an organic stretch fabric that was scientifically developed by us, each and every one of our events tents uses cutting-edge technology to provide our clients with a tent that offers one of the safest possible UK outdoor event experiences possible.
Versatile
Perfect for use on almost any terrain type, including terraced lawns, wooded areas and hilltops, a Tentickle Tent is perfect for hosting any event. Add to this the fact that our tents are available in a range colours, and you'll have a tent that sets the perfect backdrop to any type or theme of event. Weddings, corporate events, music festivals, church bazaars, beer festivals, sports events, craft markets, county fairs, political rallies, school events or food fairs, there is literally nothing that our tents can do as they can be used alone or as an extension to any building.
Beautiful Exterior Design
With eye-catching natural lines and graceful curves that will get people talking, a Tentickle Events Tent will always help to set the perfect backdrop to your next event. Thanks to its Bedouin-inspired looks, which are not out of place in even the most futuristic or natural of settings, each and every one of our UK Events Tents will conjure up a guaranteed feeling of fun and romance no matter what the location of the event.
Outstanding Interior Design
With the elegant, sweeping lines of a Tentickle Tent and a flair for the dramatic in every one of our tent designs, your Events Clients will know that they are in for something special from the very first moment they set eyes on a Tentickle Tent. With ample space for guests and interior lighting and decor, every event will truly come to life and serve to amplify the look and feel of an event without overwhelming it.
Multi-Tent Setup Available
Many UK outdoor functions require multiple tents to cover the service, the reception and possibly even the catering and bar areas at an event. Thankfully we at Tentickle know this, and can provide you with working tents such as kitchens and ablution facilities, all of which seamlessly blend into the background, allowing any type special event to run smoothly and with the least amount of intrusion.
Removable Tent Sidewalls
Thanks to the unique Bedouin-style of our special events tents each one comes with the option of raised or lowered sidewalls. This ensures that they are perfectly cool on hot summer's days and amazingly snug and warm during winter. Extraordinary to behold and comfortable no matter the season, choosing Tentickle Tents for your clients always makes exceptional business sense!
Very Easy Setup
As good looking as they are tough, and exceedingly easy to pitch on any terrain or in any weather! No matter how you look at it, it is just makes good business sense to invest in one of our UK Events Tents. But even though it is the beauty of our tents that is first evident, it is what lies below the surface that should really blow your mind. This is because the toughness and ease of use that comes standard with all of our tents is legendary, and has helped some of the biggest as well as some of the smallest UK based events companies host some of the most successful events of all time.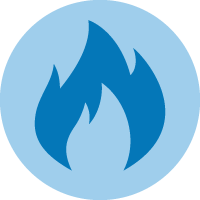 Top Fire Safety
Our exceptional UK Events Tents are manufactured to the highest of International Fire and Safety Standards. In fact, each one of our tents offers a winning combination of beauty and safety, due to the high-tech fire retardant fabric from which they are manufactured. Due to their unique design Tentickle Events Tents are also extremely resilient, which will in the long run save you replacement and repair costs, by ensuring that your events tents can withstand even the most severe of weather conditions be it a hot summer sun, cold winter snow or gale force winds!
Ease of Ownership
One of the many unique features of owning a Tentickle Stretch Fabric Events Tent is its unique look, one which neither you nor your customers want marred by stains, discolouration or even damaged fabric. This is why all of our Bedouin inspired tents are manufactured using only the most durable organic fabrics that were created by us to be easy to repair. Additionally, they are UV Resistant, Fire Retardant and treated with anti-microbial properties to ensure longevity. We're so confident in the durability of our tents, that they are backed by a Full Tentickle Stretch Tent Warranty!
Experts Trust Us
We call some of the UK's biggest events coordination and festival organisers our partners, so why don't you join our growing list of satisfied customers who purchase our tents and use them to host music, sports and special events across the local and international events calendar. We are highly confident that even the most discerning of your customers will be perfectly satisfied with our Stretch Tents and will turn to your business repeatedly for all their UK Events Tent requirements.
Availability
Our tents are for sale from Penzance to Kirkwall, and from Great Yarmouth to Omagh, as well as pretty much everywhere in-between. Which is why we've regularly provided stunning UK Events Tents to some of the most well-known events coordination, retail, festival and promotions companies in the country. Our UK Events Tents Experts are available to help you ascertain the perfect sized tent for your needs and seamlessly process your orders placed from anywhere in the United Kingdom.
Cost Effective
Time is money and we'll help you save both thanks to our exceptionally efficient UK focused events tent sales service, our competitive tent purchase pricing and the ability to provide you with the right tent for the right special event no matter how short the notice. We will always ensure that you get the best events tent sales service at the best possible price no matter where in the United Kingdom or Northern Ireland your events hosting and planning business is based.
Easily Branded
Our UK Events Tents are perfect for use as promotional and corporate tents because they are easy to brand, multifunctional and stand out in even the most crowded of areas.
Compact Storage
Easy to store and even easier to set-up, these are two of the great hallmarks of our Tentickle Stretch Tents. This will help you save money, time and space no matter where you need to store it.
Multiple Colours
Available in a an attractive range of eye-catching colours which will suit any type of event. Some of the most popular include white, silver-grey, beige, red and black to name but a few.
Custom Shape/Size
It does not matter what the terrain type, size of the event or the shape of the area is that you need covered. Because when you use a Tentickle Events Tent you can rest assured that it will always get the job done!
Tent Kits Available
Our exclusive Portable Tent Kits make it so much easier to store, transport and set up an events or function tent and are perfect for UK businesses that are in need regular portable outdoor shelter.
Easy to Transport
A Tentickle Stretch Tent is easy to transport and set-up and is a great asset for any events coordination company, promotions company or private owner. They are in fact the go anywhere, pitch everywhere tent.
Speak to An Expert
Our team of event tent experts have years of experience. We are standing ready to discuss your specific requirements. Simply use the enquiry form at the top of this page and we will be in touch!
What Our Customer Say
"Thank you for providing us with an events tent that is durable, safe and looks exceptionally good at all times. We have not only been able to use it to boost our tent rental income because of it, but thanks to the quality and versatility of the tent it has helped to ensure that we are fast becoming one of the most sort after events coordination companies in our area."
Jeff Falk
Elated Tent Purchase Customer