If you are looking for the finest event tents in Ireland, look no further. Tentickle is second to none when it comes to event tents for sale or for event marquee hire. Our stretch bedouin tents provide the perfect backdrop to any function, big or small, corporate, private or commercial. Practical, dynamic and a sensation to look at, our stretch tents will transform any event into something very special.
10 Reasons To Opt For Our Tents
Eye catching and organic design
Available in any size or colour for any event
100% waterproof
Sturdy enough to hold up to adverse weather conditions
Can be set up on any ground with ease
Simple setup and strike procedures
Made using the finest materials for a longer lasting product
Durable and easy to maintain
A blank canvas for corporate branding
The specially patented fire retardant fabric complies to stringent safety standards
Why we are the Tent Specialist
Industry leaders with over a 12 years experience
Tried and tested specially patented organic fabric used for all tents
We operate in 41 countries worldwide
Hand crafted, highly skilled production methods applied
Designed for multiple use
Finest materials used guaranteeing a longer lifespan
Logistical know how makes shipping easy
Expertly trained riggers and support team in all areas of operation
Any Size Tent
We pride ourselves in being able to provide you with the perfect stretch tent for your event anywhere in Ireland. Whether you are looking for large event marquees for festivals or sports events, corporate event tents or smaller ones for private functions, we have the ideal stretch tent solution to fit your needs. For weddings our tents can accommodate small intimate gatherings of family and friends or more lavish affairs with a large number of guests. The modular nature of our tents means that we can provide custom event tents in any size.
Whatever the Weather
The weather can be somewhat erratic and unpredictable in Ireland, but there is no reason for it to affect your planned event. With a Tentickle tent you can rest assured that we've got you covered whatever the weather. 100% waterproof and designed to withstand even the most extreme conditions, our tents will keep your guests dry and safe while the wind blows outside. Under the cover of our tents your guests can enjoy the festivities without having their spirits dampened, and you can relax knowing that the weather will not play havoc with your event.
Flexible and Dynamic
There is so much more to our event marquees than just being weather proof and available in any size. They come in a range of colours too. But there's more. They can be set up on any surface – flat or hilly, grass or gravel. The can be configured to be freestanding or anchored to an existing structure too. The are the the ultimate answer when it comes to outdoor event tents. Whether you are looking for a sporting event tent or cover for a concert audience, a an outdoor market or product launch, a wedding or birthday, look no further.
Showstopping Exterior
The fluid organic design of our stretch tents means that no matter where your event is you are guaranteed to create a huge impact. At home in natural surrounds or city centres, our event tents will transform any location into something unique and memorable. Romantic and classical, modern and architectural, these bedouin inspired tents impress guests and make any function or occasion something very special.
Create Your Dream Event
The theatrical and glamorous nature of our tents means that before you even start your guests will be wowed. A blank canvas inside means that you can transport them into another world and create the exact look and feel you want with lighting and decor. Whether you are throwing a formal function or staged concert, a sit down wedding or dancing till dawn, our tents provide ambience and atmosphere to delight your guests.
Many Tents for Any Event
For larger more intricate events you might require several tents to fulfill different needs. From catering and kitchen to dining and dancing, from bars to bands to lounges, you will need different sized tents for different areas and facilities. Thanks to the amazing modular nature of our stretch event marquees, we can provide you with just the right sized structure for each area required, ensuring an unobtrusive framework and continuity in design.
Sidewalls Keep the Elements Out
The nature of the configuration of our stretch tents means that they can be set up to prevent the weather from raining on your parade. We do our best to put our tents up to minimize the impact of the elements, but on top of this our bedouin tents come with optional sidewalls that can be lowered or raised as needed. They keep the cold wind and rain out when lowered and let cool air circulate when lowered, providing the perfect climate control.
Simple to Setup
When it comes to practicality, our event tents have been designed so that they can be set up and taken down easily. When you buy an event tent you are buying more than just an exquisite event marquee, you are buying a system that has been designed with ease and simplicity in mind when it comes to the rigging process. So, whether you are throwing an event for the entire county to attend or just a family gathering you can relax knowing that your event tent can be put up without a hitch.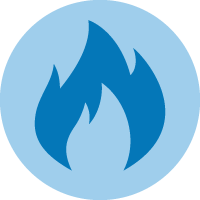 Fire Safety First
Manufactured adhering to strict and stringent safety standards, our Bedioun inspired stretch event tents comply with international fire regulations thanks to the specially patented fabric that has been manufactured using the most up to date research and technology and the advanced production processes in the field of fire safety, resulting in our fabric has been given official fire retardant certifications in various European countries, Australia and California.
Why Buy Our Tents
Not only do our tents make a striking impression that sets the scene for any function, but they make great business sense.. When you buy an event tent for Ireland you are investing in quality and longevity. Our tents are made to last: UV protected so that the fabric withstands the harsh sun; quality materials that last; manufacturing processes that ensure strength and durability; after sales service from our expert team; and all this is backed by our own warranty for your peace of mind.
Trust Tentickle
Whether your business is looking for an event tent rental or event marquees for sale, we are the most trusted suppliers of outdoor event tents. Our years of experience, dedication to continually improving our processes and working on new and exciting products puts us at the top of our game, and uur expertly trained staff, who operate worldwide, are always on hand to advise and assist with any event or occasion. This is why we are number one when it comes to event tents in Ireland.
Logistics
With a worldwide network that includes the Republic of Ireland and Northern Ireland, we are well versed in efficient and hassle free shipping and delivery. Our experienced staff are equipped with all the know-how to make sure you get exactly what you need in terms of your stretch event tent. Whether you are an event coordinator, a festival organiser, a corporate client a promotions company or a private individual looking for an event marquee, from Dublin to Galway and from Sligo to Cork, we've got Ireland covered.
Value for Money
When you buy an event tent you are making an investment, and you want to know that your money is being well spent. With quality guaranteed and superior service you know you are getting the best product at the best price when you choose a Tentickle stretch tent. When you contact us we will make sure you get the right size tent for your needs, and not just one you can use once. Our tents are made for multiple use so you really can get your money's worth and start earning a profitable return on your investment.
Perfect for Branding
Very popular with promotional companies and corporate entities, our tents are a blank canvas for any branding requirements. Eye catching and hard to miss they are sure to stand out anywhere.
Practical
Compact and easy to store almost anywhere, our tents can be put up and taken down in next to no time, making them an efficient asset to any events business in Ireland.
Choose your Colour
Our tents come in a range of colours, from natural shades such as beige and silver-grey to more stand out ones such as red, black and white, our tents are the ideal solution for any event.
Custom Event Tents
Whatever the scale of your event, wherever it is we can provide you with an event marquee that is just right for your needs. We have small or large event tents for sale, so you are covered no matter what.
Tent Kits
Practical and easily portable, our tent kits can be transported with ease, stored almost anywhere and can be set up and taken down with such simplicity that they make perfect sense for regular events.
Simplicity and Sense
From transport to set up, from delivery to decor, our tents make business sense if you are looking for a stretch event tent in Ireland. We also offer finest quality product plus the best customer service.
Talk to Us About Event Tents
To find out about our event tents in Ireland contact one of our experienced and highly skilled representatives. Just fill in the form at the top of this page and we will contact you shortly.
Customer Feedback
"When were looking for tents for our events business, and so we contacted Tentickle. The service was excellent, and our stretch tent has surpassed our expectations – not only it is a real head turner, but it's easy to put up and so easy to transport and store. It has helped to set our little business apart from other run of the mill companies, and has grown our client base too. We love it. Don't look further than Tentickle if you are looking for event tents in Ireland."
Adam O'Donell
MD of an Event Business in Dublin